Description:
2017| Lebanon
Chateau Musar Rosé is a still and softly-oaked tribute to the 'blended' rosés of Champagne, a style widely considered to make the best rosé in the world. It is not made every year as specific grape qualities are required to ensure the varieties combine in elegant form. In their youth the wines are salmon pink in colour, smooth, well-balanced and velvety-textured, with aromas and flavors of peaches, pears, oranges, grapefruit, almonds, wild herbs and citrus leaves. They develop mellow, spicy notes and tawny hues as they age.
The main grapes are Obaideh and Merwah, indigenous to Lebanon and related to Chardonnay and Semillon. Planted between 1920 and 1947 the Obaideh vineyards are in the foothills of the Anti-Lebanon mountains on stony, chalky soils, while the Merwah vines are on the seaward side of Mount Lebanon on calcareous gravels. Yields are very low for these untrained bushvines: 15 to 25 hl per hectare. At high altitude (around 1400m) they are still on their own roots, among very few vineyards in the world of this calibre. Around 5% of southern red Rhône grape Cinsault gives the wine its subtle colour. Fermented and aged for 6 to 9 months in French oak barrels from the forest of Nevers, the wines are bottled a year after the harvest and released for sale two years later.
Description:
2020| Santa Ynez Valley, Central Coast, California
Pale blush in color, this dry Rosé is refreshingly clean with notes of strawberry, white raspberries and hints of gardenia and mint. This wine has beautiful structure with firm, yet velvety, tannins and a crisp, lingering finish.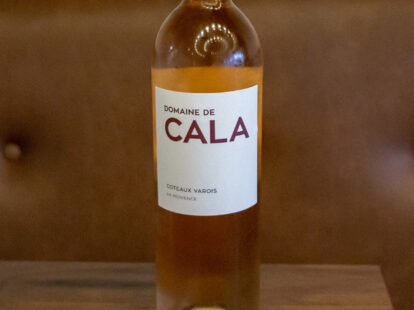 Description:
2020| Coteaux Varois, France
The salmon pink color sparkles with bright, clear reflections before greeting the nose with floral and citrus notes evolving into red fruit and spicy aromas. Vivid and quaffable presence on the palate marked by cherry and citrus aromas. The spicy finish progressively reveals a nice minerality.
Description:
France
Rich hints of pastry cream and smoky mineral underscore flavors of strawberry preserves, orange zest and ground ginger in this lightly mouthwatering rosé Champagne. Well-balanced, with a fresh finish.